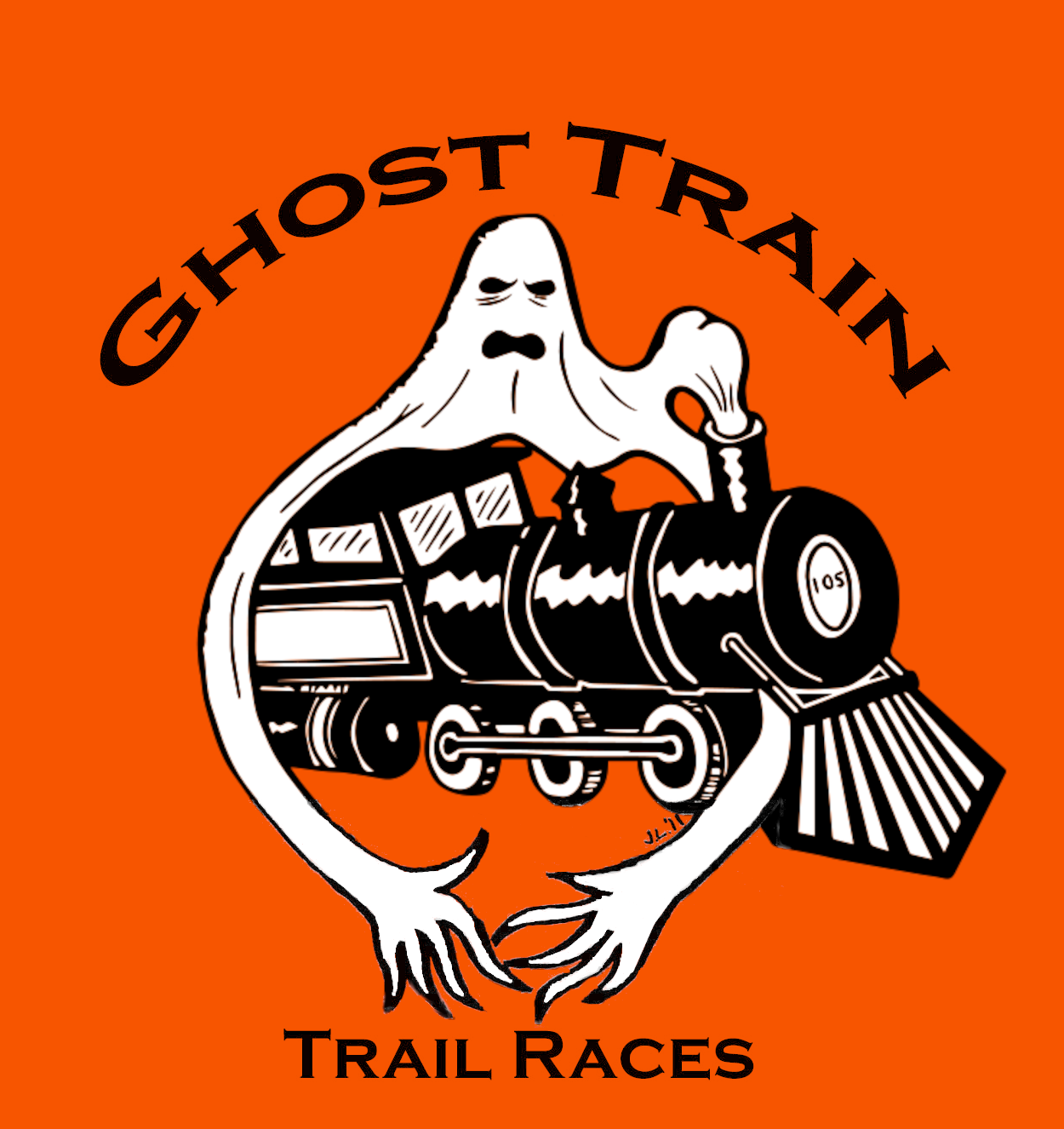 Ghost Train is New Hampshire's 
O
riginal
 30
-H
our 
U
ltramarathon and 100 miler! 
All 
profits from the race 
go to the Conservation Commissions of Brookline and Milford N.H.  Every dollar gets put back into the trails, and returning runners can see the improvement each year!  So far this race has raised over $100,000 for trail improvements!
Join us for the 14th annual Ghost Train Rail Trail Race to run 7.5 miles, 15 miles, 30 miles, or 30 hours along the Granite Town Rail Trail.  
Race along the old railroad tracks that were used in the late 19th and early 20th century to ship granite from Milford and ice from Lake Potanipo in Brookline to Massachusetts.  The rails themselves were removed for scrap metal during World War II, but a few of the railroad ties are still in the ground and can be seen on the trail.
The trail itself is mostly straight, flat, and well groomed with only one hill.  Approximately one mile of each 15–mile out-and-back is paved.  The race will consist of one or more 15-mile trail out-and-backs and the trail will be well marked.  We don't want you wandering off…  After all, the trail is haunted…  Find out more on our course page.
If you haven't gotten the impression already – we may also like Halloween.